Educational Leader
Content Writer
Teacher
Bike-packer
Blogger
Reader
and Ex-gineer!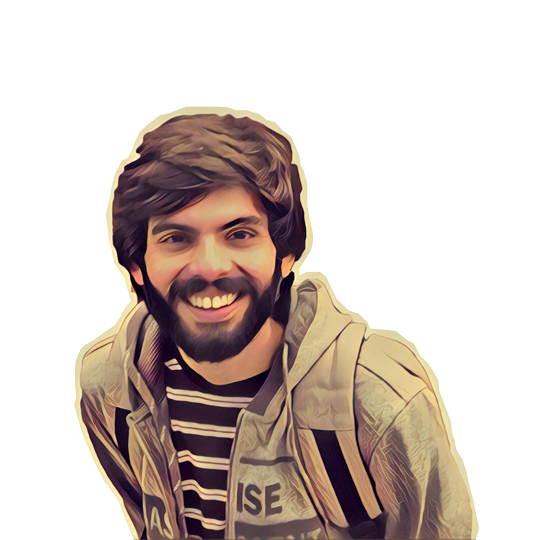 MA Educational Innovation and LEadership
Tallinn University
| Tallinn, Estonia | Sep 2018 – Present | GPA 4.88/5
Finnish Education Through Social Justice and Diversities
University of Helsinki | Helsinki, Finland | Aug 2019 | Summer School
University of Engineering and Technology (UET Lahore)
| Lahore, Pakistan| Sep 2013- Aug 2017 | GPA 3.43/4
Tallinn University
| Tallinn, Estonia| Nov 2018 – Present
This programme provides selected TU students and alumni with the opportunity to participate in university representational and media-related activities
Public Speaking: Representing Tallinn University in different educational exhibitions
Blogging: Writing different blogs related to education. You can see examples here and here
Video Making: Making Educational guides to help perspective student. You can see an example here
Career Counselling & Student Support: helping international students with admission and academic queries
Robotics and Programming Coordinator
After graduating as Civil Engineer and having discovered my passion for teaching, I invested some time to learn Robotics for students up to grade 12th and introduced it to two different schools.  My activities were as follow:
Teacher's workshops: Conducted 8 weeks long workshop of programming and robotics with 20 teachers
Teaching: Taught Robotics to grade 8th and O-Level Students
Coordination: Planned and supervised Lego Robotics Clubs for junior, middle and Secondary Sections
Technology-enhanced learning: Worked on integrating Robotics and Programming in classes as a tool for innovative learning
Pakistan Students' Welfare organization (PSWO)
| Lahore, Pakistan | Feb 2016 – Mar 2017
PSWO aims to finance the underprivileged students to acquire quality education.
Leadership Skills: Led a team of 50 members to carry out 3 main projects of the organization
Productivity: Increased per month donations by 35 % by inviting more members
Interpersonal Skills: Promoted PSWO in classes and increased the number of members by 200
Teamwork: Coordinated with 12 team members to run 14 days long campaign for 'Akhuwat'
Amal Academy
| Lahore, Pakistan | Nov 2016 – Feb 2017
Amal Academy is an education startup funded by Stanford University that teaches professional skills to students and corporations
Communication: Completed a competitive written application and interview process to be selected from over 1600 applicants for intensive 3-month Fellowship funded by Stanford University
Skills Development: Invested 150 hours to develop business skills (e.g., communication, leadership, problem-solving, teamwork, etc.) that will help me make a deeper impact on the job
Fiverr
| Aug 2018- Present
I offer various content writing services such as CV, Resume and cover letter, ghostwriting, technical writing, marketing and commercial content etc. on Fiverr, an online freelance service provider platform. You can access my account here
UET Literary Society
| Lahore, Pakistan | Jan 2014 – Aug 2016
A society to revive the culture of literature and aesthetics in UET
Creativity: Published a story in annual magazine 'Echo' of UET Lahore
Content Writing: Wrote for monthly magazine 'Rida-e-Sukhan' of UET Literary Society
Awards: Won 2 awards in Intervarsity writing competition 2016 
My Euro Bike Trip from Estonia to Netherland covering 3000 Kms
News Article: 3000 km on bike